Analyze the Details of Your Calls
Name of the caller & date

Type of call

Number dialed & routed to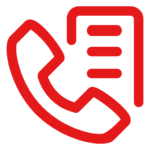 Gain Insight on Your Business by Tracking Calls
Monitor Your Calls in Detail


Call Logs let you know who your employees call on a daily basis. They can also give you better insight into the people who are calling your business. Easily see where customers are calling from, and how many respond to an advertisement or promotion that uses a unique number. You can also share detailed analyses by downloading Microsoft Excel files to send via email.

Access Call Logs Anytime, Anywhere


You can easily search and sort Call Logs from wherever you are. With Gecomp Call Logs, you can monitor all incoming and outgoing business calls from your car, office or home via your Account Manager. All call records are stored in your online account for up to one year.
Greet callers the way they want