Voicemail for Mobile Brings Business Features to Your Personal Voicemail
Enjoy all the Gecomp voicemail features you love, even when you aren't working

Listen to or read your personal voicemails from your email

Store copies of your personal voicemails, right alongside your business voicemails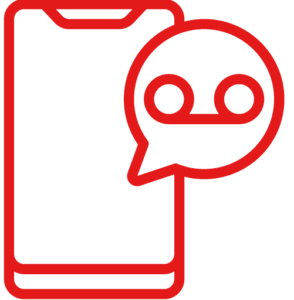 A New Way to Access Your Personal Messages
Receive Audio Files of Voicemail in Your Email


Gecomp turns your personal voicemails into email attachments. Now any voicemail can be converted to an audio file and sent to your email, making it easy to listen and respond, even from your computer. Download our voicemail forwarding mobile app, free for iOS and Android devices, and manage your messages from your phone or tablet while you're on the go. You can also opt to receive notifications on your app when there is a message waiting for you.

Read Your Voicemail Messages


When you get a call from an important personal contact, our Voicemail to Text feature will automatically transcribe your message for you, just as it does for your  business number. With visual voicemail for mobile, simply glance down at your phone or open your email to read your message and respond immediately.
Greet callers the way they want