Impress Callers and Advertise Your Services
Advertise your services, products and special promotions to callers

Improve your caller's experience while they're on hold

Present a professional image for your company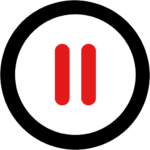 An Easy Way to Improve Your Caller's Experience
Keep Your Callers Interested While They Wait


When you have to transfer incoming calls or place them on hold, call waiting music is a great way to reassure customers that they are still connected. Gecomp allows you to upload your own music file or choose from our selection of hold music.

Promote Your Business


You can add custom messages to your on-hold system to promote your business through advertisements. Offer discounts, advertise upcoming sales, and announce events to further publicize your business.

Improve Your Callers' Experience

Hold music is part of a good customer service model, demonstrating to callers that you care about making their wait a positive experience. It boosts your professional image and increases credibility, particularly when using custom messages that educate your callers about your business.
Greet callers the way they want