Access Your Virtual Voicemail
Enjoy peace of mind knowing you're never out of reach no matter where you are. With Gecomp Voicemail, you get more flexibility in handling your business calls, plus the ability to easily manage and access your voicemail online from any device. Receive text transcripts of your voice messages and be notified by email or text when a new message is waiting for you.

Forward Your Business Calls
Take a call even after you've left the office! Gecomp Call Forwarding allows you to be worry free by easily routing business calls to any number, at any time. Create time-based routing rules to route calls to a colleague when you're not available or forward calls from your typical work phone to your mobile or home phone.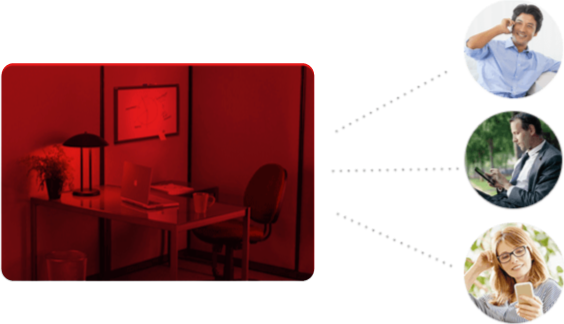 Choose the Perfect Number for Your Business
Gecomp offers local and toll-free phone numbers so you can choose the phone number that best represents your business. Present the image of an established and extended business that customers can trust with a toll-free number. Or, if you have a small business in the neighborhood, a local phone number can help you connect with local customers and other businesses in your area.

Easily Manage Your Calls with Auto Attendant
Handle all your business calls efficiently and professionally 24 hours a day, 7 days a week, with Gecomp Auto Attendant. This virtual receptionist provides callers with menu options and extensions so they can reach the person or department they are looking for to increase customer satisfaction.

Greet Callers the Way You Want
Let your Gecomp service speak for your business and do the work for you. Create your own professional phone greeting that reflects your company's image and leaves a lasting, positive impression on your callers. You can also choose music or record promotional offers and upcoming sales for your customers to listen to while they wait.

Greet callers the way they want