Take Control of Your Business Calls with Gecomp Call Routing
Easily create rules online to manage your calls

Set up different routing instructions based on your schedule

Change your routing rules as often as you like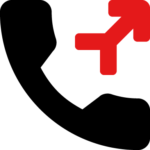 Ensure You Don't Miss Important Calls

With your Call Routing service activated, you can create answering rules to forward important calls to all of your numbers such as home, office, and mobile. With these telephone routing rules in place, you'll never have to worry about missing an important business call, whether you're at home or on the road.

Prioritize Calls to Benefit Your Business

From your online message center, create detailed instructions to allow important callers to reach you anytime and others to get through only at certain times of day. You can also determine which calls that you'll always send to voicemail. With Gecomp Call Routing, you take only the calls you want.

Bring Balance to Your Work Life

The Gecomp call management system lets you build your workday around your life, not the other way around. Call Routing lets you specify when you want to take business calls and when you want them routed them to colleagues. With Call Routing, your business calls are always handled professionally, exactly the way you want.
Greet callers the way they want